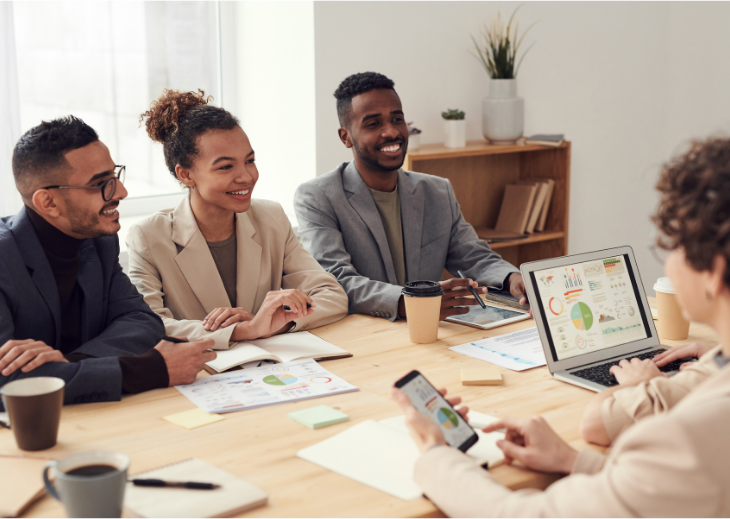 Urban Hope Entrepreneur Development Network
The Urban Hope CDC – Entrepreneur Development Network and Youth Entrepreneur Protégé Program (YEPP) provides quality business planning and development processes to small and minority owned businesses in low to middle income communities of color.
UH-EDN's successful model include interactive instructor led entrepreneurial training which guides in planning, writing and launching their business visions. UH-CDC focuses on providing superior business education and access to resources through networking, thus delivering self-sufficiency for individuals and the communities they support.
UH-EDN Business Planning and Development Process
Our comprehensive program covers all aspects of launching and operating a sustainable business enterprise. Business Plan training is a strategy to foster community development by nurturing the development and growth of new and existing small businesses, promote entrepreneurial talent and create jobs, which in turn revitalizes local communities and bridges the gap for the next generation of entrepreneur leadership.
While many government agencies, universities and business centers offer life skills program training for entrepreneurs in theory, very few are lead by business leaders who live the entrepreneurial lifestyle daily and are willing to share their successes and experiences to advance new businesses.
Services
Upon successful completion of the entrepreneur training, UH-EDN will assist participants with obtaining banking resources, business mentoring, and identifying contracting and growth opportunities for their business.
Rounding out the training experience is the enrichment of the development process through microenterprise services provided by UH-EDN Alumni and Subject Matter Experts (SME's).
These services are identified as developmental areas for multiple target industries:
– Entrepreneurial and Business Development – The aforementioned
comprehensive training modules and content provided.
– Motivational Seminars and Multimedia Materials – The UH-EDN will reach
out to their extensive business development network of subject matter
experts to provide motivational training to encourage and foster a passion
for entrepreneurship.
– Technology will also be maximized to enhance technical proficiency and
utilization of multimedia.
– Business Coaching – Classroom training is balanced with one-on-one
coaching to provide industry and business owner specific feedback and
guidance.
– Accounting and Legal Services – The UH-EDN team has direct resources to
assist start-up and existing businesses with accounting and legal services to
assist with contracting and growth opportunities.
UH-EDN development process will provide Prototype and Start-up support
services. Business planning, management consultation, access to capital
will be combined with sourcing and contract opportunities to accelerate
growth.
Benefits
One of the many benefits of this training is local, national and global network
of alumni conducting business with each other, generating millions annually
and who return as subject latter experts to teach in both the class and
workshops offered by UH-EDN.